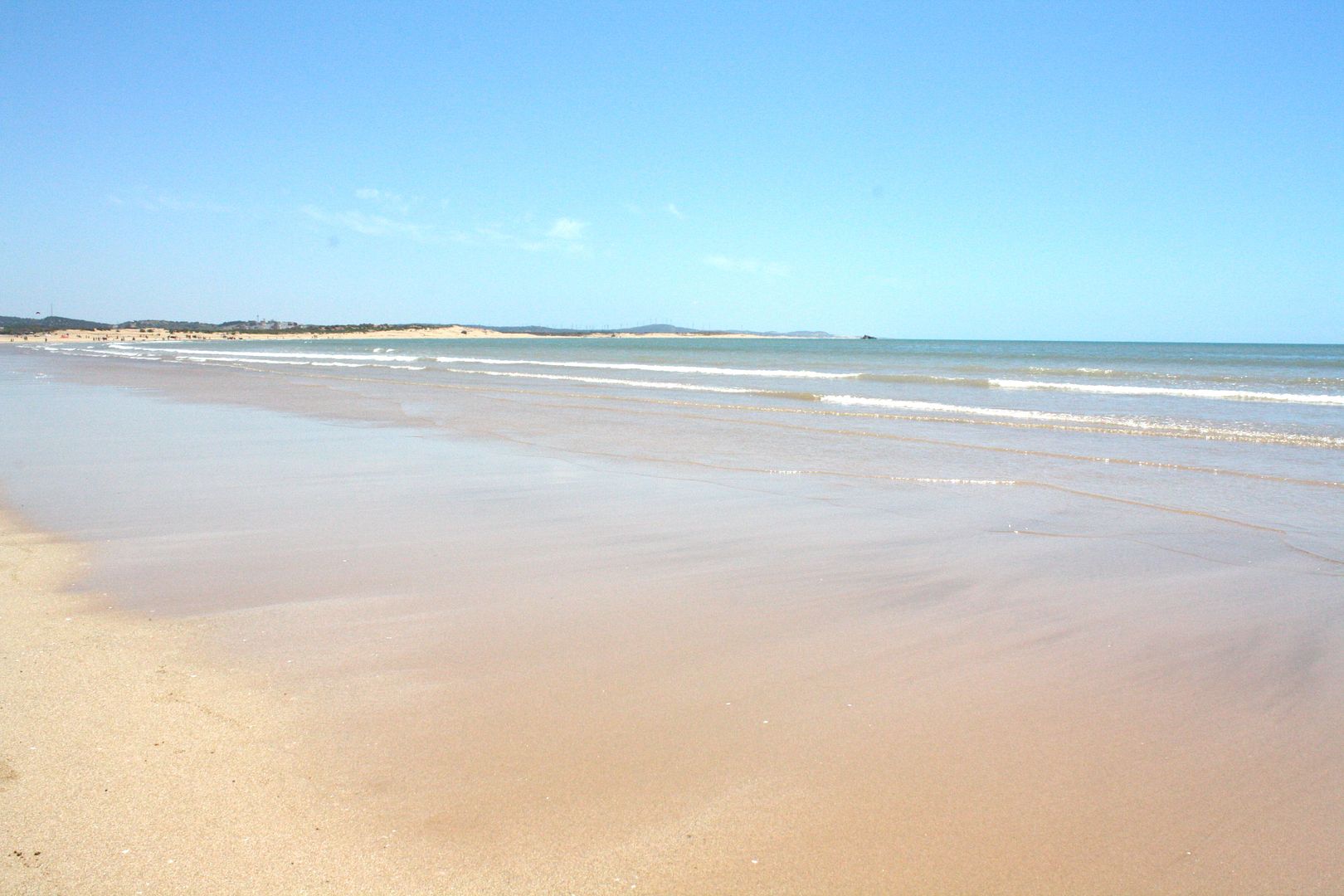 Na drie dagen Marrakech was het tijd voor onze volgende Marokkaanse bestemming. We wilden heel graag een paar dagen naar de kust, maar hadden niet zulke positieve verhalen gehoord over bijvoorbeeld Agadir, waar het vooral heel toeristisch schijnt te zijn. Daarom kozen we voor
Essaouira, een klein visserplaatsje
, waar wel toerisme te vinden is, maar waar nog steeds een Marrokkaanse sfeer hangt.
Essaouira is
UNESCO Werelderfgoed
en dat is niet voor niks. Het is er prachtig. Essaouria heeft een rustige en fijne sfeer en het is een zeer populaire plek voor wind- en kitesurfers. Je merkt veel Europese invloeden hier. Mensen zijn minder traditioneel gekleed dan in Marrakech. Hier lig je uren in de zon in een fijne beachtent, struin je langs de leuke winkeltjes, eet je de meest verse vis en geniet je van een drankje in een leuk restaurant. In Essaouira is het vooral laidback, je vindt hier geen bruisend uitgaansleven of hippe clubs. Nee, in Essaouira kom je voor je rust. Love it.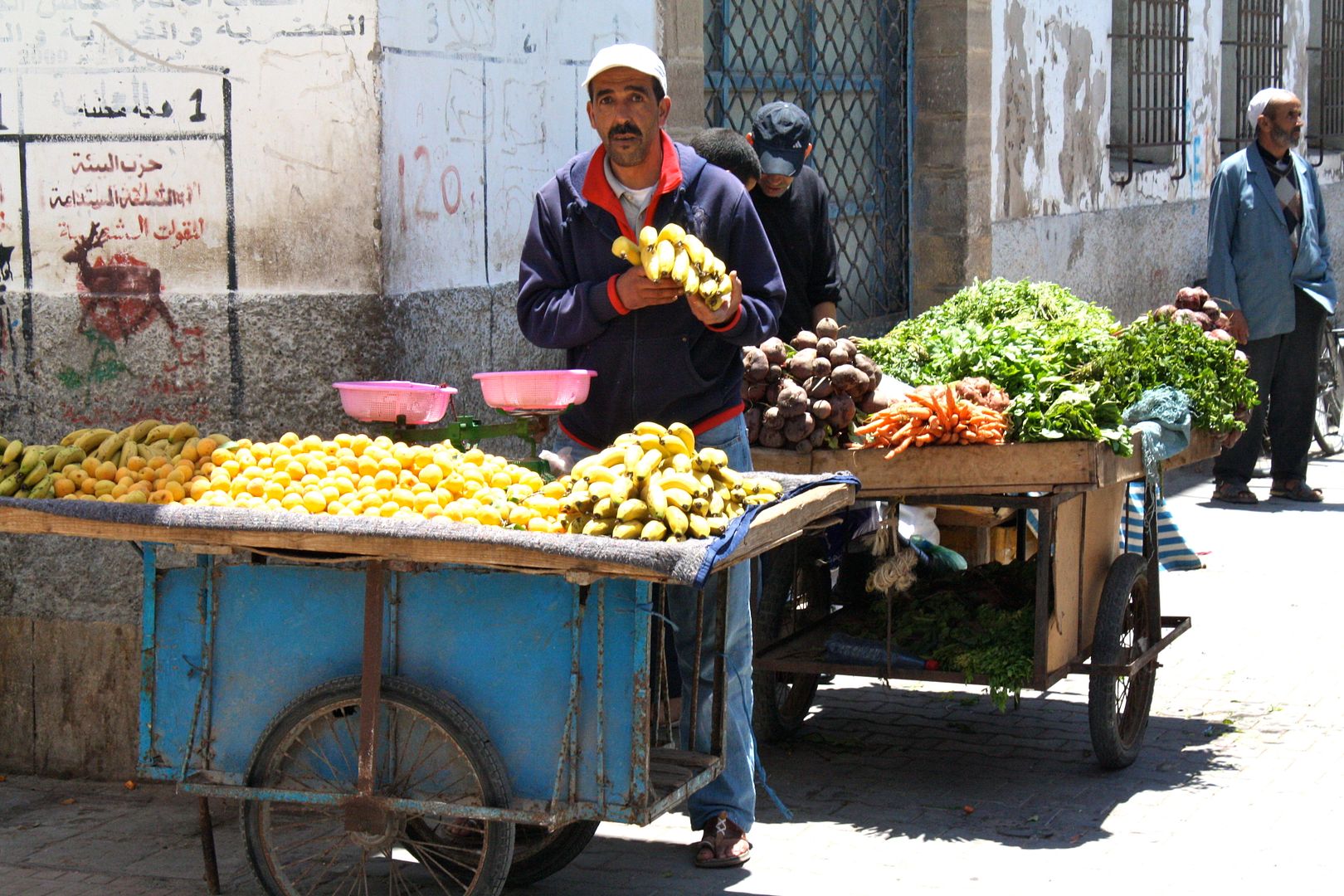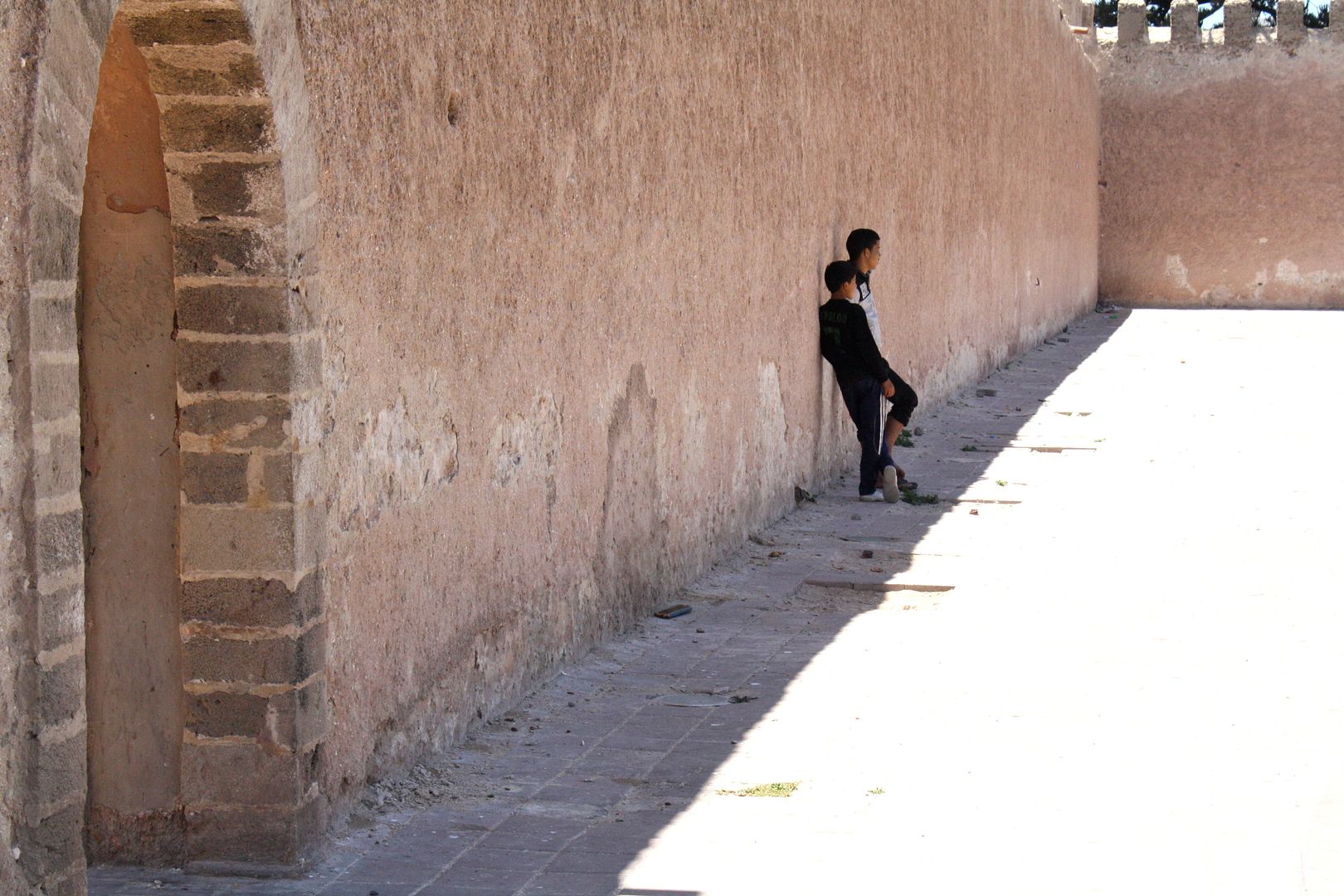 Slapen
In Essaouira zijn genoeg leuke Riads om in te verblijven. Van heel goedkoop tot heel erg duur. Wij betaalden 55 euro per persoon voor een
super de luxe Riad
, hartje centrum. Oprecht een van de meest gave hotels waar ik tot nu toe heb geslapen, dus daar komt binnenkort een apart artikel over.
Zien & Doen
Essaouira is niet groot. Je kan praktisch alles lopend doen en wil je toch een taxi nemen dan is dat HEEL erg goedkoop. Betaal nooit meer dan 10 dirham! Tips? Loop, loop, loop. Struin door de souks en ontdek kleine straatjes. Wandel over het strand en vergeet vooral niet de haven te bezoeken. Doe je dit aan het einde van de ochtend dan zijn alle vissersboten binnen en kan je zien hoe locals hier hun vis verkopen en kopen. Heel erg leuk om te zien! Oh, en laat je vooral niet gek maken door de honderden (ja echt, honderden) meeuwen die hier vliegen.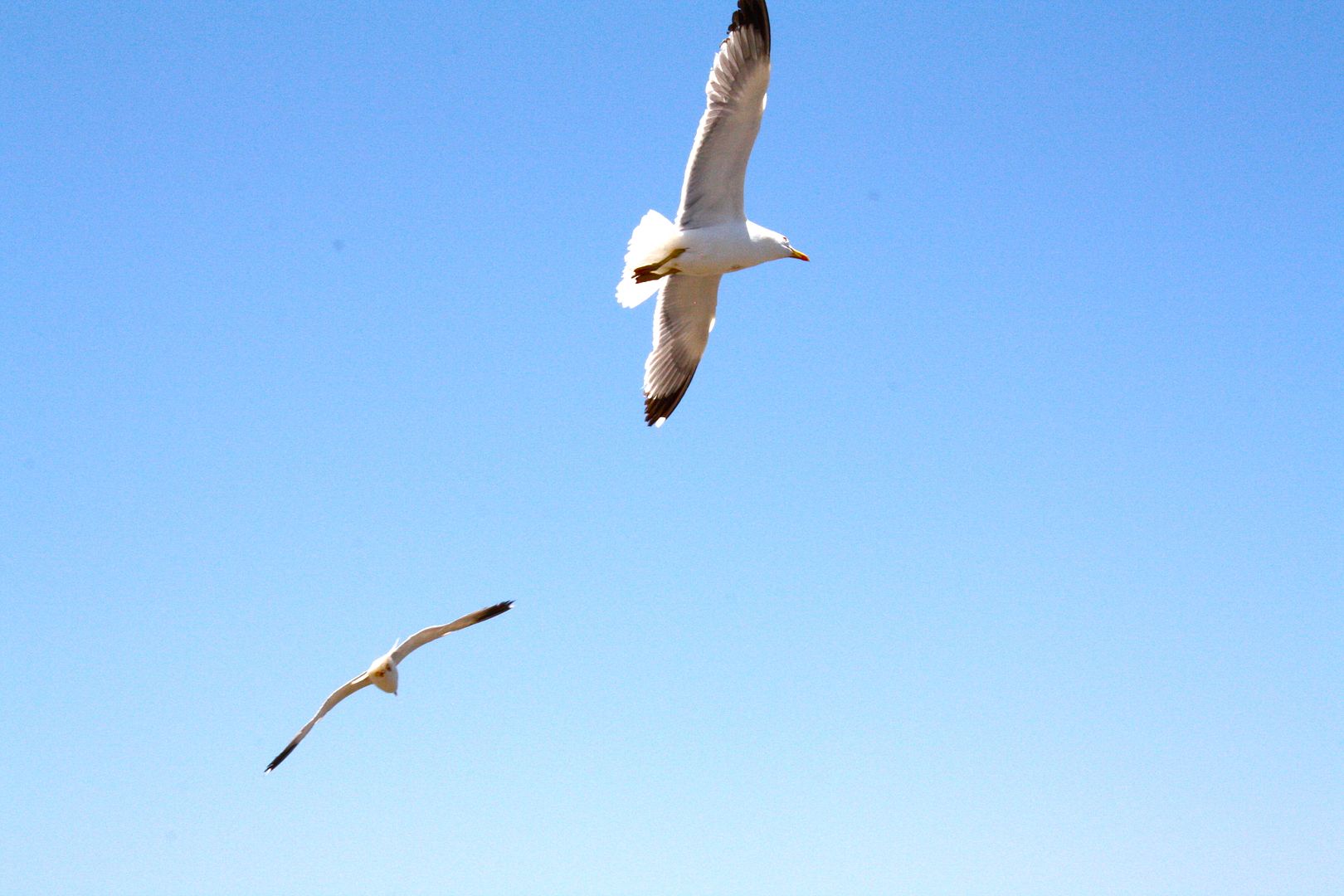 Eten & Drinken
Net buiten de haven, meer naar het plein toe, staat een rijtje houten huisjes. Dit zijn allemaal kleine openlucht restaurantjes waar op een grote tafel dagverse vis ligt en een kok achter een grote grilplaat je visje staat klaar te maken. De ''restaurantjes'' hebben geen naam, maar een nummer en je eet hier heerlijk en goedkoop. Hier moet je je niet gek laten maken door de ''obers'' die je allemaal in hun ''nummer'' proberen te krijgen. Met een heleboel geschreeuw en zelfs hele Nederlandse conversaties kan je niet anders dan gewoon het tentje kiezen waar de meeste mensen zitten, dan zit je meestal wel goed.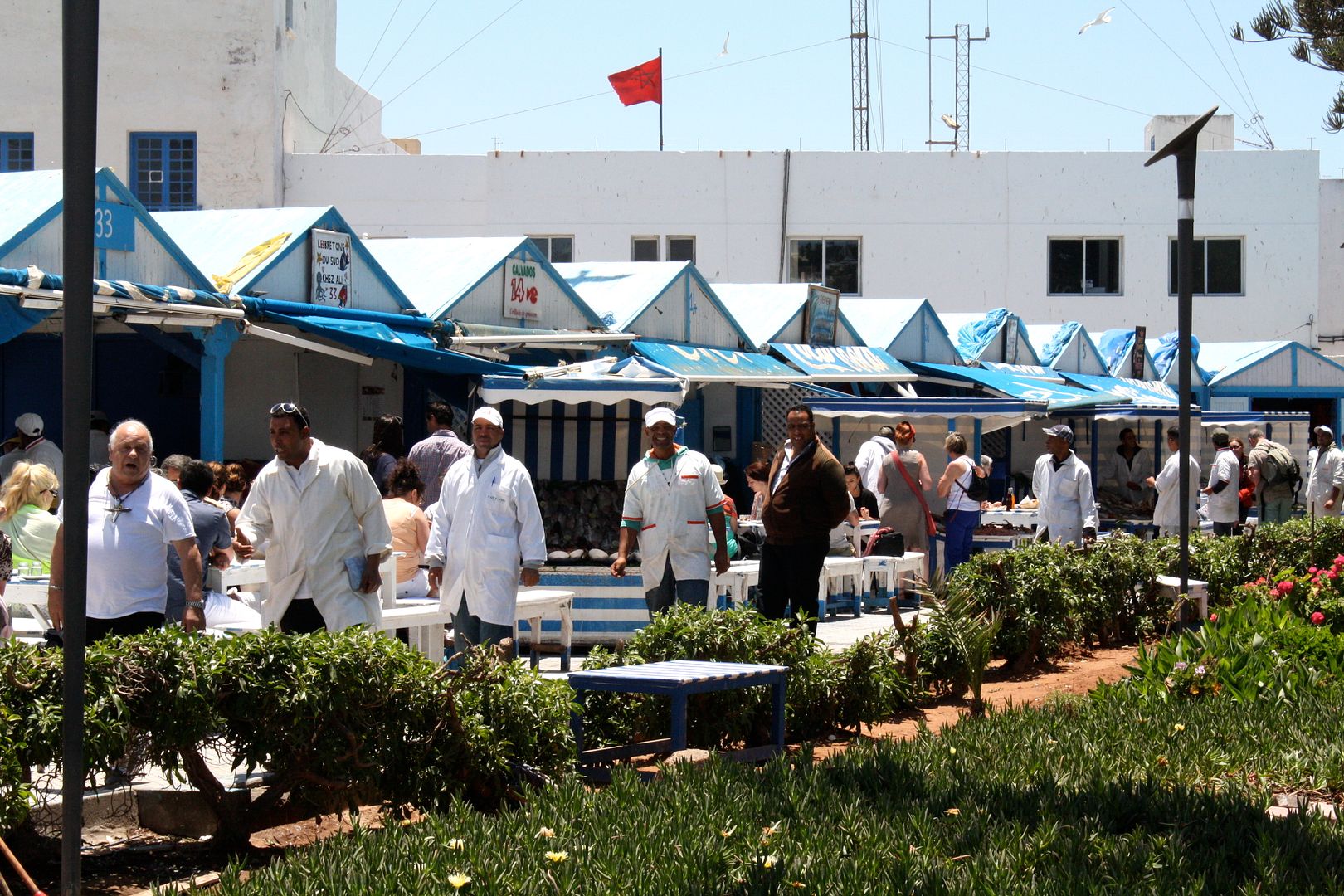 Beachtenten genoeg in Essaouira, maar ik zelf zou je de allerlaatste in het rijtje aanraden. Als je vanaf de stad het strand oploopt kom je verschillende eet/lounge gelegenheden tegen. Opeens is er een tijdje niks. Loop dan vooral door! Uiterlijk kom je dan bij een rijtje van drie of vier strandtenten terecht waar heel veel surfers (en ja ook toeristen) relaxen onder het genot van fijne muziek en een drankje. De laatste beachtent Ocean Vagebond, is absoluut het meest ontspannen, schoon en met lekker eten (wel westers) voor een aantrekkelijke prijs. Hier betaal je nog geen drie euro voor een biertje, iets dat in Marokko vrij zeldzaam is.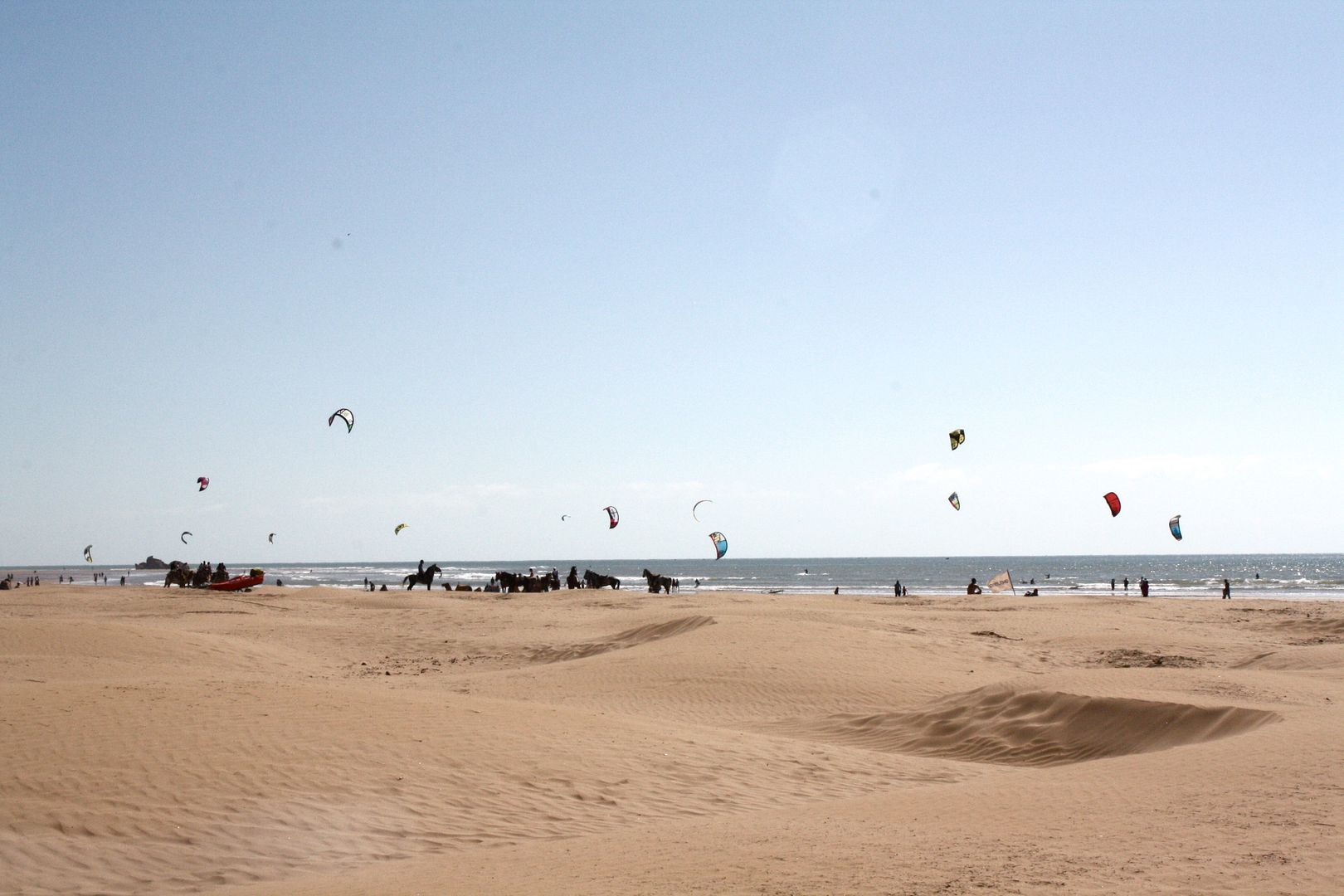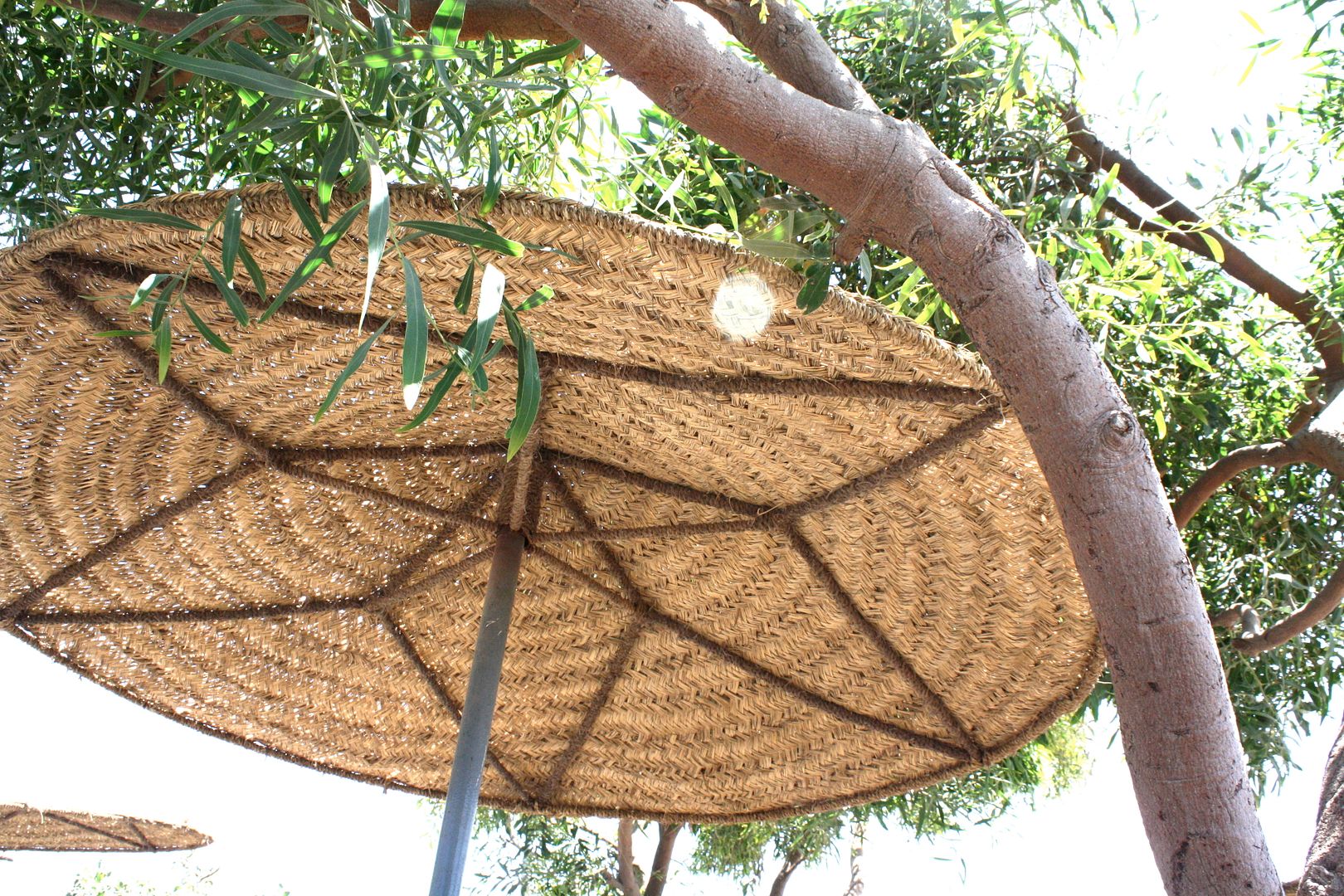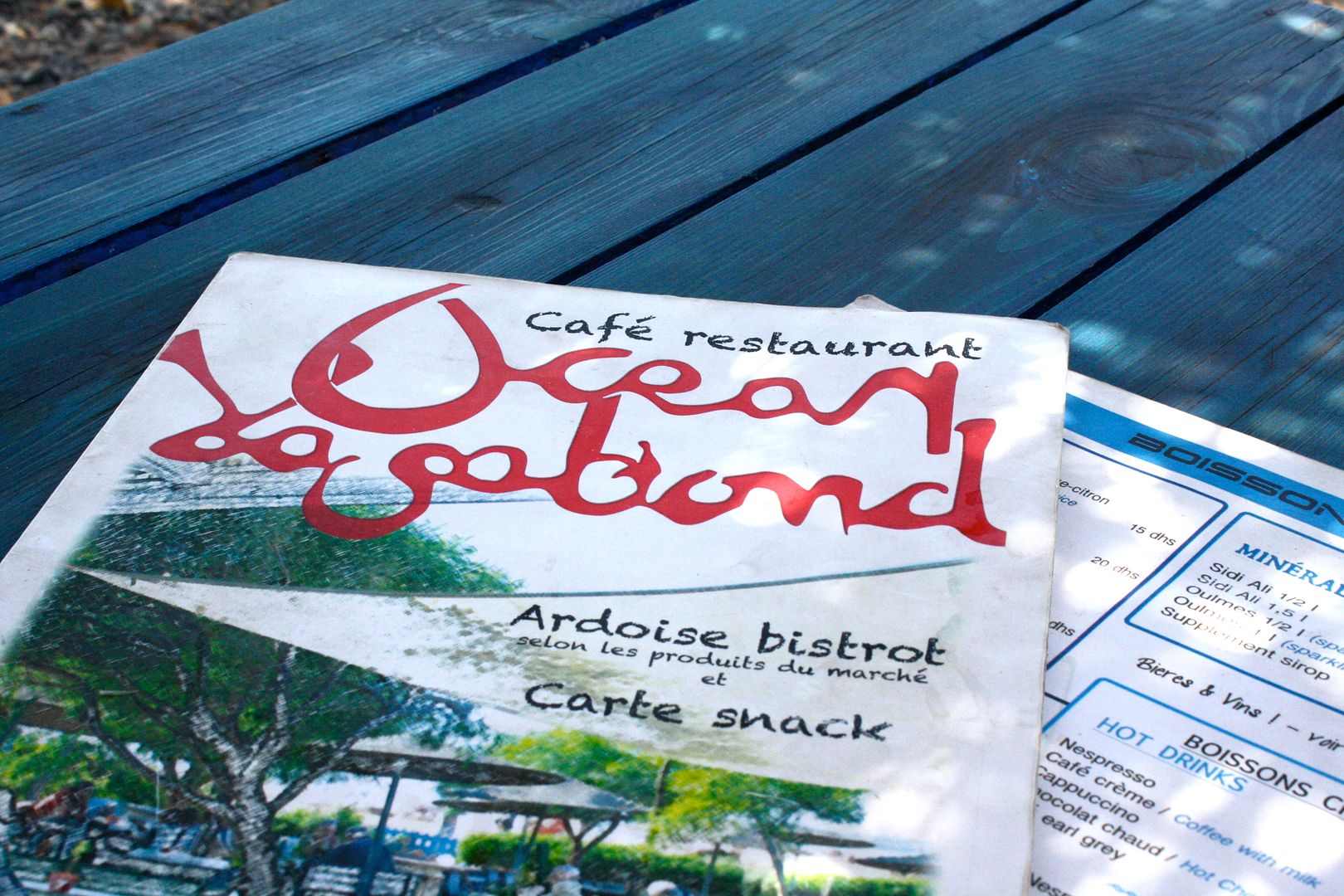 Wil je op sjiek? Ga dan naar
La Table
. Hier eet je in voor Nederlandse prijzen ZO lekker. Wij hebben heerlijke vistapas gegeten en waren inclusief een fles wijn en een fles water nog geen 25 euro per persoon kwijt. En dan eet je dus echt luxe he?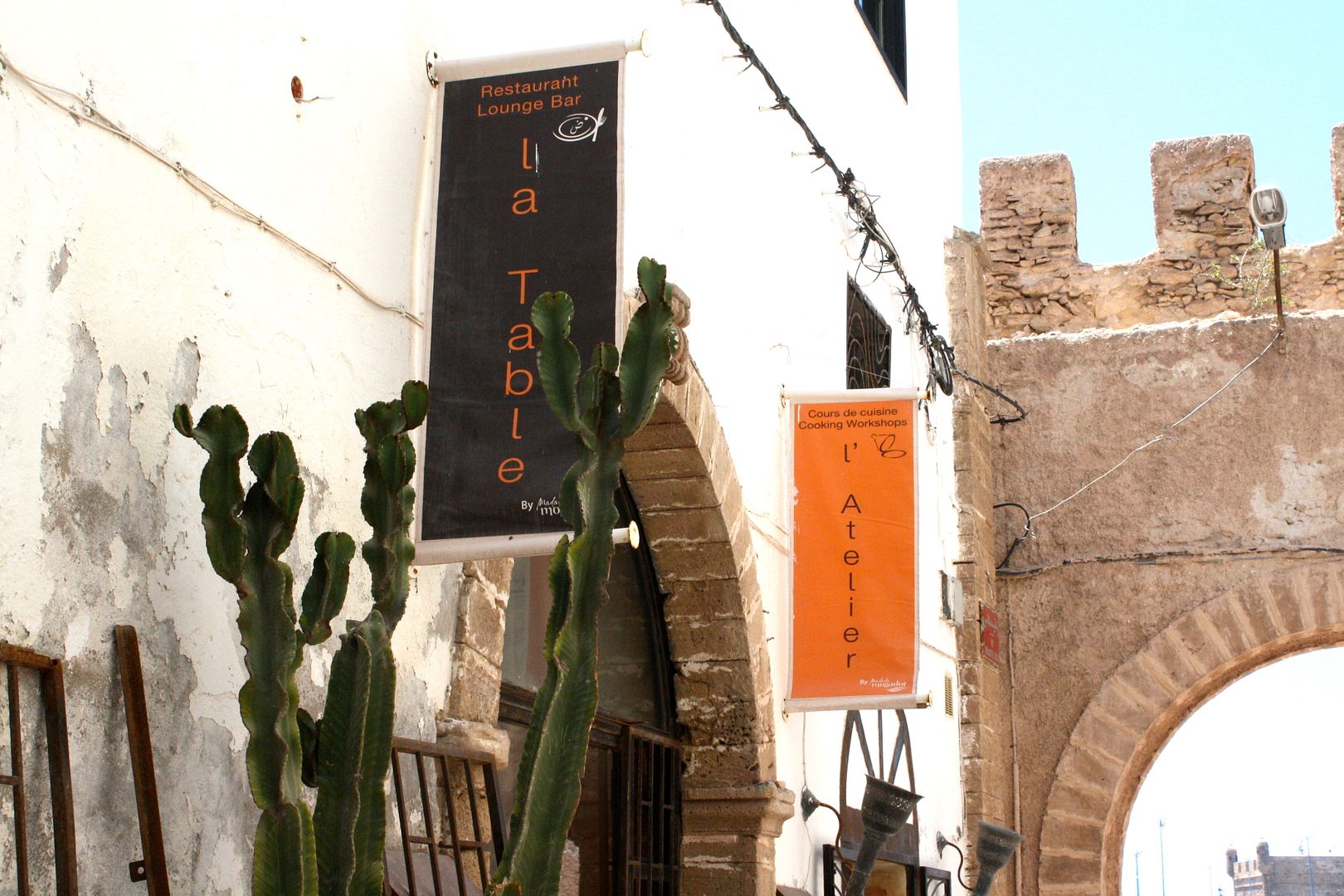 Zowel in Marrakech als in Essaouira vind je stalletjes waar je voor iets minder dan een euro een groot glas
verse jus d'orange
koopt. Een tip is wel dat je naast, of achter de kraam gaat staan, zodat je kunt zien wat de verkoper doet. Perst hij het sap ter plekke? Of lengt hij het aan met (kraan)water en loop jij het risico er ziek van te worden? Als er vers wordt geperst is dit het meest lekkere sapje dat je ooit gedronken hebt, want de sinaasappels zijn hier heeeeerlijk.
Ik vond Essaouira heerlijk. Het was ontspannen, we hebben heel goed gegeten, het is er niet TE warm door de lekkere zeewind en het was een goede afwisseling met het drukke Marrakech. Op slechts 2,5 uur van Marrakech met de bus ben je er al, dus wat houdt je tegen om deze twee mooie plekken met elkaar te combineren.
Iemand er ooit geweest? Deel vooral je tips in de reacties!
Alle foto's door mij, m.u.v de interieurfoto van La Table